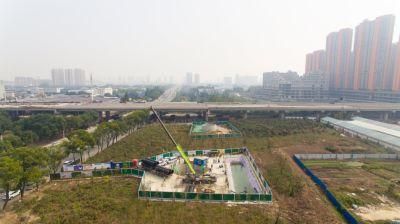 Slurry Balance Compound Tunnel Boring Pipe Jacking Machine for Concrete Pipe in Competitive Price
JIANGSU XUAN XUAN HEAVY MACHINERY CO., LTD.
Gear Reducers:Brevini, Bonfiglioli, Italy
PLC Program Controller:Mit Subishi, Japan
Touch Screen:Mit Subishi, Japan
Steering Solenoid Valve:Yuken, Japan
Electric Motor:Siemens
Main Electrical Components:Schneider
Model NO.:NPD
Power:30kw*2
Rectifying Cylinder (Txset):80t*4
Torque(Kn.M):180.8
Transport Package:Nude Packing
Specification:Overall dimension: 1820*3800
Trademark:Xuanxuan
Origin:Jiangsu Changzhou
HS Code:8430313000
Production Capacity:400 Sets Per Year
Type
DxL(mm)
(T)
(KWxSet)
(KN.m)
(r/min)
(TxSet)
(°)
(Kw)
(mm)
Dimension
Weight
Power
Torque
RPM
Steering
jacks
Correction
Angle
Steering
Pump Station
Surry Pipe
Diam.
NPD800
1020x3600
5
22x1
38
4.58
48x4
2.5
3
100
NPD1000
1220x3600
6
30x1
45.2
4.58
48x4
2.5
3
100
NPD1200
1460x3600
9
22x2
152.5
4.58
48x4
2.5
3
100
NPD1350
1640x3600
10
22x2
152.5
2.29
63x4
2.7
4
100
NPD1500
1820x3800
12.5
30×2
180.8
2.29
80x4
2.7
4
100
NPD1650
2000x3800
16
30x2
180.8
2.29
80x4
2.7
4
100
NPD1800
2180x4200
21
30x3
406.8
1.53
63x8
2.7
4
100
NPD2000
2420x4200
23
30x3
406.8
1.53
80x8
2.7
7.5
150
NPD2200
2660x4200
26
30x3
406.8
1.53
80x8
2.7
7.5
150
NPD2400
2900x4500
36
30x4
723
1.15
120x8
3
7.5
150
NPD2600
3140x4500
39
30x4
723
1.15
120x8
3
7.5
150
NPD2800
3380x4500
50
30x6
1300
0.92
120x8
3
15
150
NPD3000
3620x5200
63
30x6
1300
0.92
200x8
3
15
150
NPD3500
4180x5200
71
30x8
1808
0.92
200x8
3
15
150
NPD4000
4840x5400
85
30x8
2160
0.76
200x8
3
15
150
Application Scope:
Pipe Jacking Machine is also widely used in underground water pipe, oil pipe, natural gas, for trenchless underground pipe laying projects, e.g. sewage, water supply, discharging projects, cables, tunnel, various communication cable laying pipeline trenchless, this technology doesn't need surface excavation, the pipes are pushed underground into the soil from launch shaft, the pipeline can be curved, and machine can overcome some underground obstacles.
Principle
:
Slurry Pipe Jacking Machine construction is a trenchless
(non-excavation) construction, it is a non-excavation or less excavation tunnel construction technology. Pipe jacking construction work is executed inside a pit/well by means of jacking equipment which produce jacking force, and overcome the friction between the pipes and the surrounding soil
Jacking the product pipes into the soil at the design slope while simultaneously excavating soils,
after a section of pipe is jacked into the soil, the second section of the pipe continues to, the principle is by means of the thrust of the main jacking cylinder or jacking station, intermediate jacking station, and other thrust pushing the product pipe or heading machine (through the soil ) from working well
(launch shaft) to the receiving well/shaft and then lift up. Thus, the pipes are embedded between the two
shafts
Main Features:
Applicable to a wide range of soil, soft soil, clay, sand, hard soil, backfill soil.
with strong crushing ability, crushing large particle, independent water injection, grouting system, the jacking speed is fast, the fastest jacking speed can reach 200mm per minute
High precision construction, the up and down, left and right deviation adjustment angle can reach 5.5 degrees.
The use of ground centralized control system, safe, intuitive and convenient.
1.NPD series slurry pipe jacking machine is suitable to drill in soft, clay, sandy, gravel soil, hard soil, and back filling.
2. It has the advantage of strong breaking capacity.
3. Equipped with independent water injection and lubrication.
4. Has rapid jacking speed, reaching 200mm per min minutes.
5. With high accuracy construction, can rectify a deviation upper, lower, left and right , for a max deviation adjustment angle 5.5°
6. It adopts surface centralized control system, which is reliable, safe, intuitive and more comfortable operation.
Advantage
:
The pipe jacking machine is pushed forward by the main jacking cylinder,The boring head enters the launch ring, excavating the soil until reaching the receiving well, the motor provides sufficient energy to rotate the
cutting wheel, through disc cutters or scrappers the soil is excavated. The soil particle is crushed through rotation by
disc cutters or scrappers in front of the cutter head, then enters into the slurry tank or mud silo to be discharged through discharge pipe by slurry system , the mud silo or front mud cabinet mix the spoil with water, to smoothly execute the excavation through the the sludge pipe of slurry system,
transferred to the ground by the discharge pump. In the excavation process, there is use of complex muddy water balance device to maintain soil and water balanced.
After jacking the first product pipe, cables, hoses and slurry pipes
are
disconnected. Then another pipe is launched into the well again,
connect with the previous
then jacked, this process is repeated until all the pipes are launched to complete a permanent underground pipeline.
Packaging & Shipping
Nude Packing
Delivery Detail:
60 days after
receiving
30% deposit
.
Our Services
:
1.After sales services:
overseas commissioning engineer available for testing and installation.
2.Working services:
overseas commissioning working team for whole pipe jacking construction.
3.On site service support;
4
.
12month
s
warranty;
5
.
Permanent
service support,
6
.
Communicate
through
w
eb services, Phone, E
-
mail,
Whatsapp,Wechat, Linkedin
etc.
7.
24/7
Hot-line & E
-
mail Service.
8.Your inquiry related to
our pipe jacking machine will be replied within 24 hours.
Well-trained and experienced staff will answer all your questions in fluent English.
Warranty
:
If quality & assembling problem caused troubles, we take responsible on spare parts and all service fees.
If misus
age
or human factors cause the trouble, users shall take responsib
ility
on spare parts and all service fees.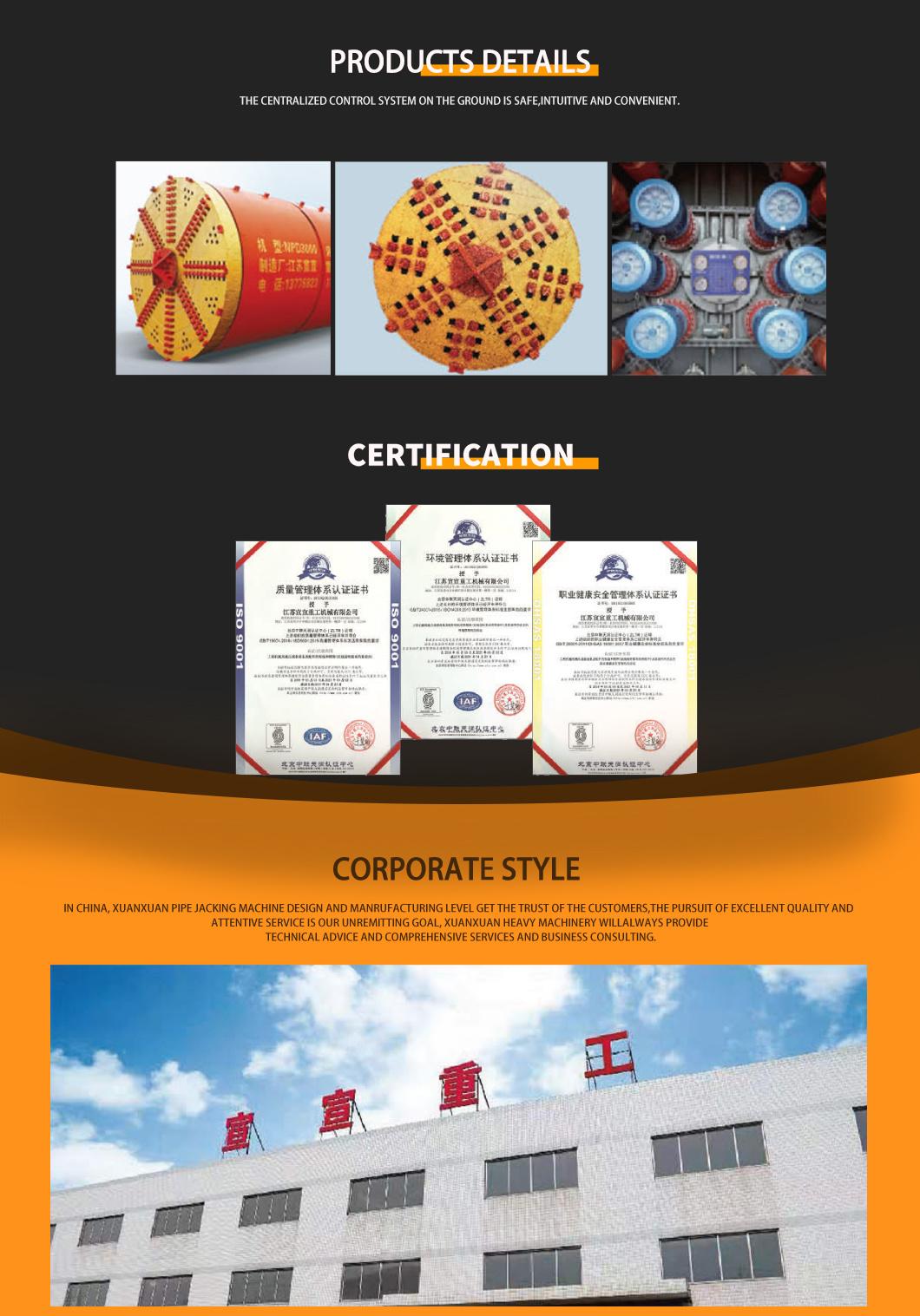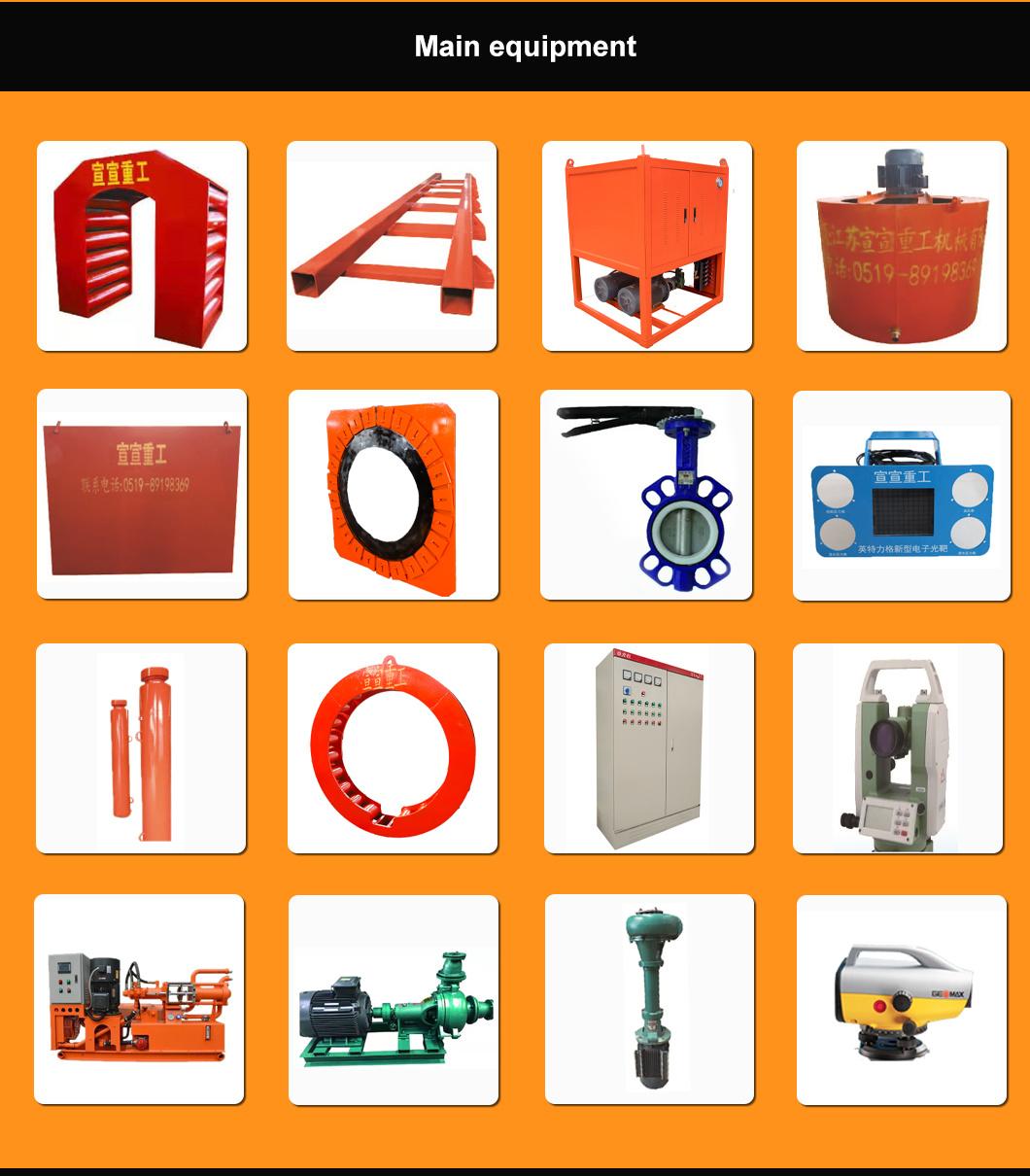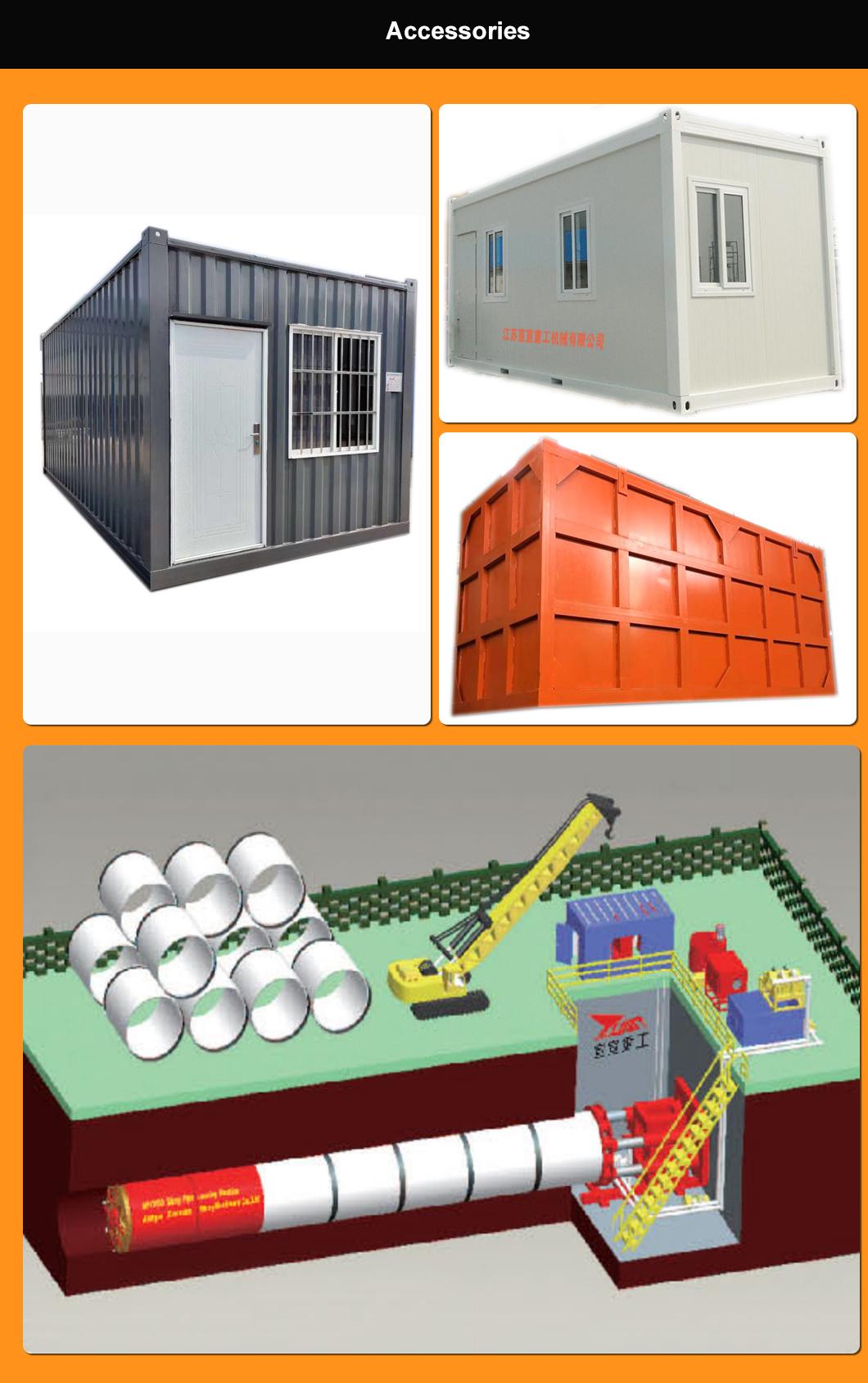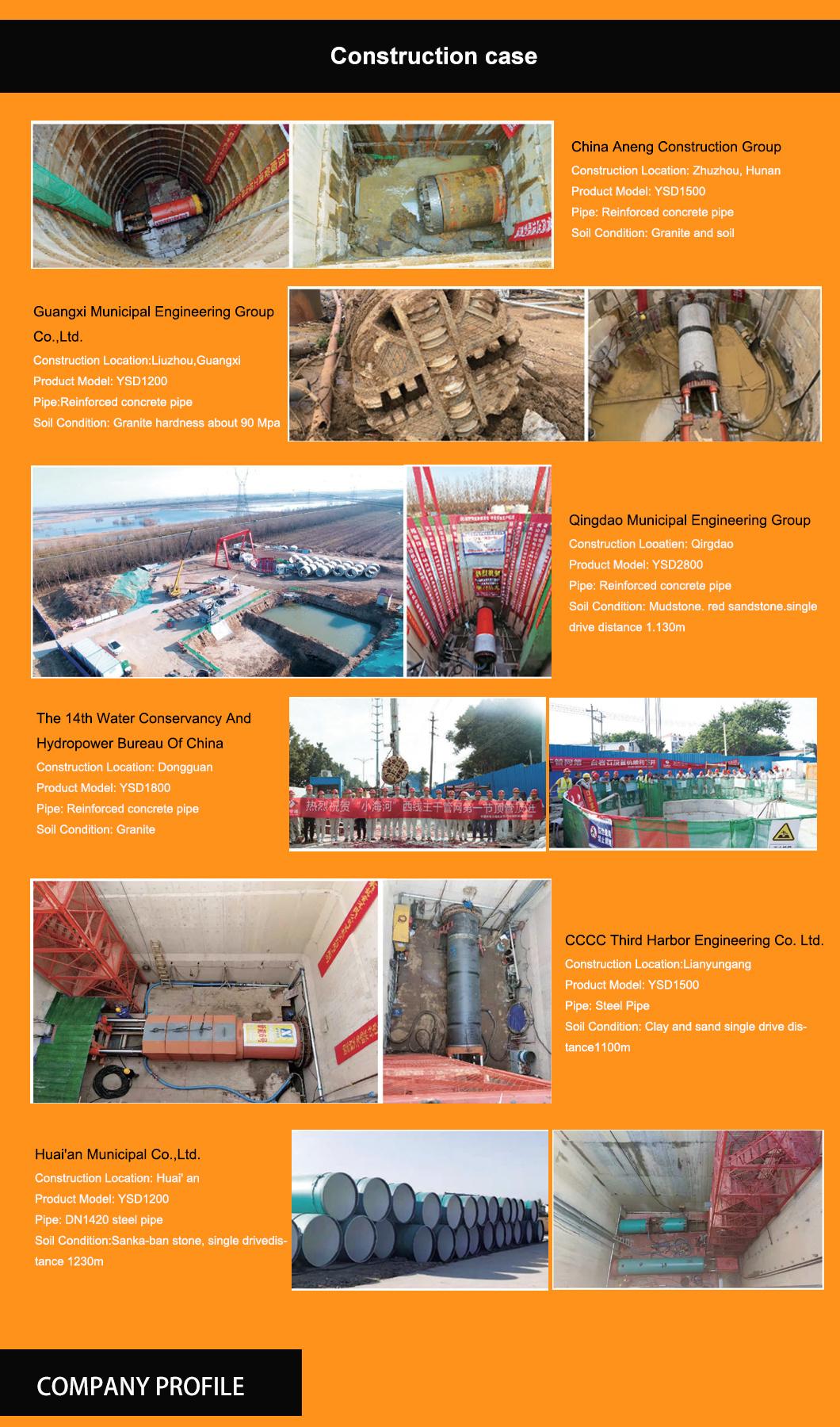 Jiangsu Xuanxuan Heavy Machinery Co.,
Ltd. is affiliated with Weiqiang Group.It's located in Changzhou city,Jiangsu Province, it is located in the center of the Yangtze River Delta,
the north part close to Yangtze River, the south part close to Lake Taihu, and East part is close to the East China Sea. That is the birthplace of modern Chinese industrial, modern equipment manufacturing city. It Has a superior geographical advantage with convenient land and sea and air
transportation conditions.
WeiQiang group was founded in 1989,More than 30 years of history, now,It Consists of several companies,
such as Weiqiang Chemical, Weiqiang machinery, XuanXuan heavy Machinery, it was assessed as "private technology enterprises in Changzhou City","High-tech enterprises in Jiangsu Province " Private science and technology enterprises in jiangsu province ".
Jiangsu Xuan Xuan Heavy Machinery Co., Ltd. professional design and manufacture trenchless engineering equipment,
integrate Product development, manufacturing, marketing and after-sales service. Products include multi-series slurry pipe jacking machine, pipe jacking equipment and spare parts. Mixed pipe jacking machine, EPB(Earth Pressure Balance pipe jacking machine),GBM
(Guide Boring Machine/ Auger Boring Machine) Casing oscillator etc. from 300mm to 4000mm MTBM(Micro Tunneling Boring Machine).
The company attaches great importance to the development of new technology and new products.
In recent years, vigorously invested in the non-excavation pipe jacking equipment hydraulic systems, and had done a lot of fruitful work.
It has successfully developed a slurry balance, earth pressure balance , rock pipe jacking machine, auger boring machine and series of multi-type excavation products,
It has been a successful application in job sites.
The company attaches great importance to product quality management, and establish a standardized and systematic quality management platform, strict requirements, excellence, our goal is to provide customers with high-quality engineering equipment. Company will provide high-quality pre-sale, sale, after-sales service,Companies to provide high-quality pre-sale, sale, after-sales service, At any time, provide product consulting, use guidance, etc.
Adhering to the service purposes of "active", professional specialization, efficiency first " we aim to provide quality products and excellent service to our customers. To achieve the expectations of customers and exceed goals of industry standard.
Xuanxuan heavy industry
Machinery Co., Ltd. based on long-term development strategy, follow the
product concept, and vigorously promote scientific and technological innovation, continuing to provide customers with quality products and services.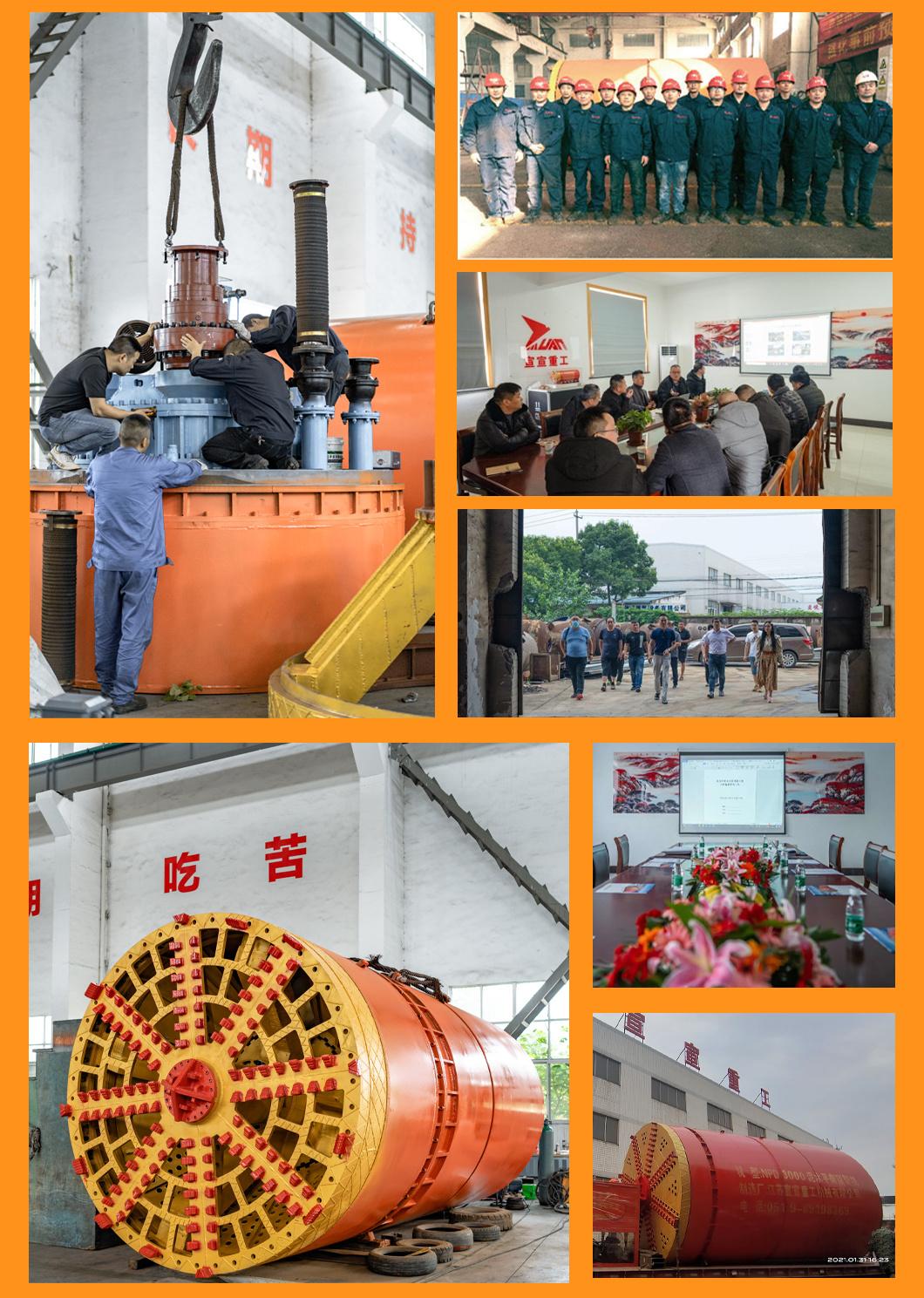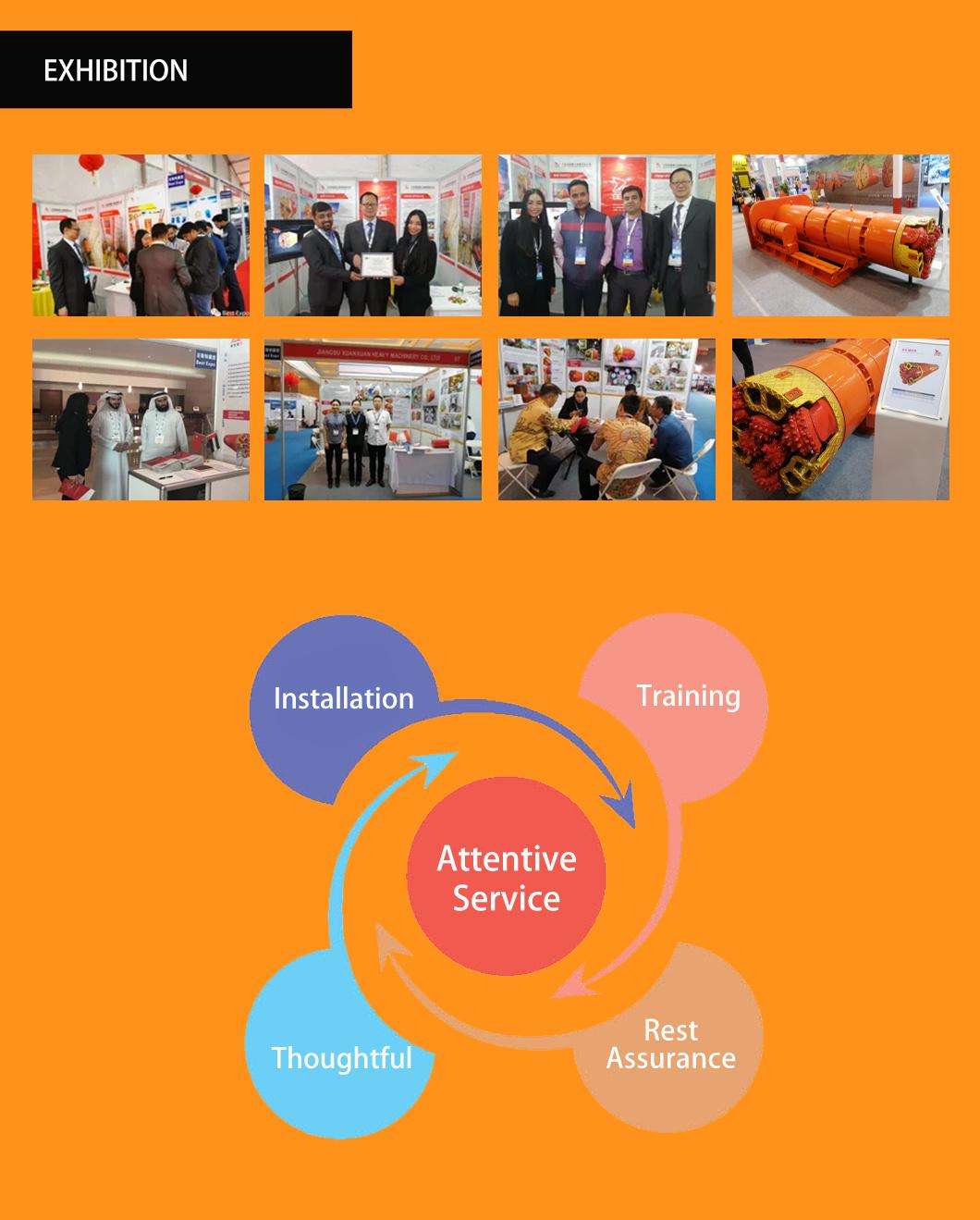 FAQ
:
In order for you to get a better price and technical solutions. Please provide the following required parameters:
1. Project total length, distance for one section, how many sections will be built?
2. Pipe type: CRP/RCC concrete pipe or steel pipe etc, pipe drawing or pipe dimension such as pipe length ? spigot size? outer and inner diameter ?
3. Projects information: water supply, sewage project?
4. Underground water level;
5.
SI (Soil Investigation), detailed soil information.
6. Project Drawing